Partner spotlight: Introducing SavvyMoney
SavvyMoney is proud to partner and integrate with Bankjoy, bringing robust credit score solutions and digital personalization, so consumers can fully understand their financial picture, while increasing consumer retention and adding to your bottom line.
Through innovative credit score solutions SavvyMoney empowers your financial institution with the analytics and digital engagement to strengthen and deepen your consumer relationships. We make your job faster and easier. With our partnership, you'll have the advanced, data-driven marketing tools to deliver the right offer at the right time — creating a win / win for you and your consumer.
Partnering together, we have seen:
37% average adoption of digital banking users
41% of users improve their credit score tier
60% of users convert to application through SavvyMoney's Loan Engine
40% increase in completed loan applications
42% of users will opt-in to view their credit score & report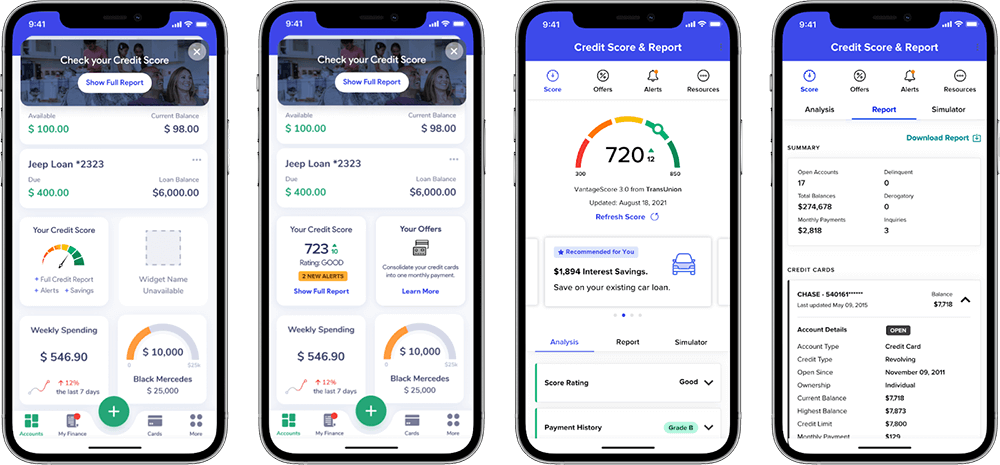 SavvyMoney and Bankjoy have teams of experts who listen closely and respond to what you actually need. We're already integrated together, so implementation is easy. Your success is our success, and that's why over 1,100 banks and credit unions across the country trust SavvyMoney's market-leading solutions, backed by our hands-on service.
Contact your AE or CSM for more information.