October Feature Focus
This month, we're excited to introduce an array of new features designed to improve client convenience; a shopping-cart style product addition, a self-managed documents solution, seamless account aggregation with Plaid, and more. For businesses, our new file upload system promises unparalleled efficiency.
OAO - Open Additional Products (Shopping Cart Experience)
Merging the intuitiveness of an online shopping cart experience with our Online Account Opening (OAO) workflow, we offer applicants the versatility to open additional products and fund a variety of accounts in one smooth journey. With this array of options, it's now simpler than ever for applicants to sign up for single or multiple accounts within a session.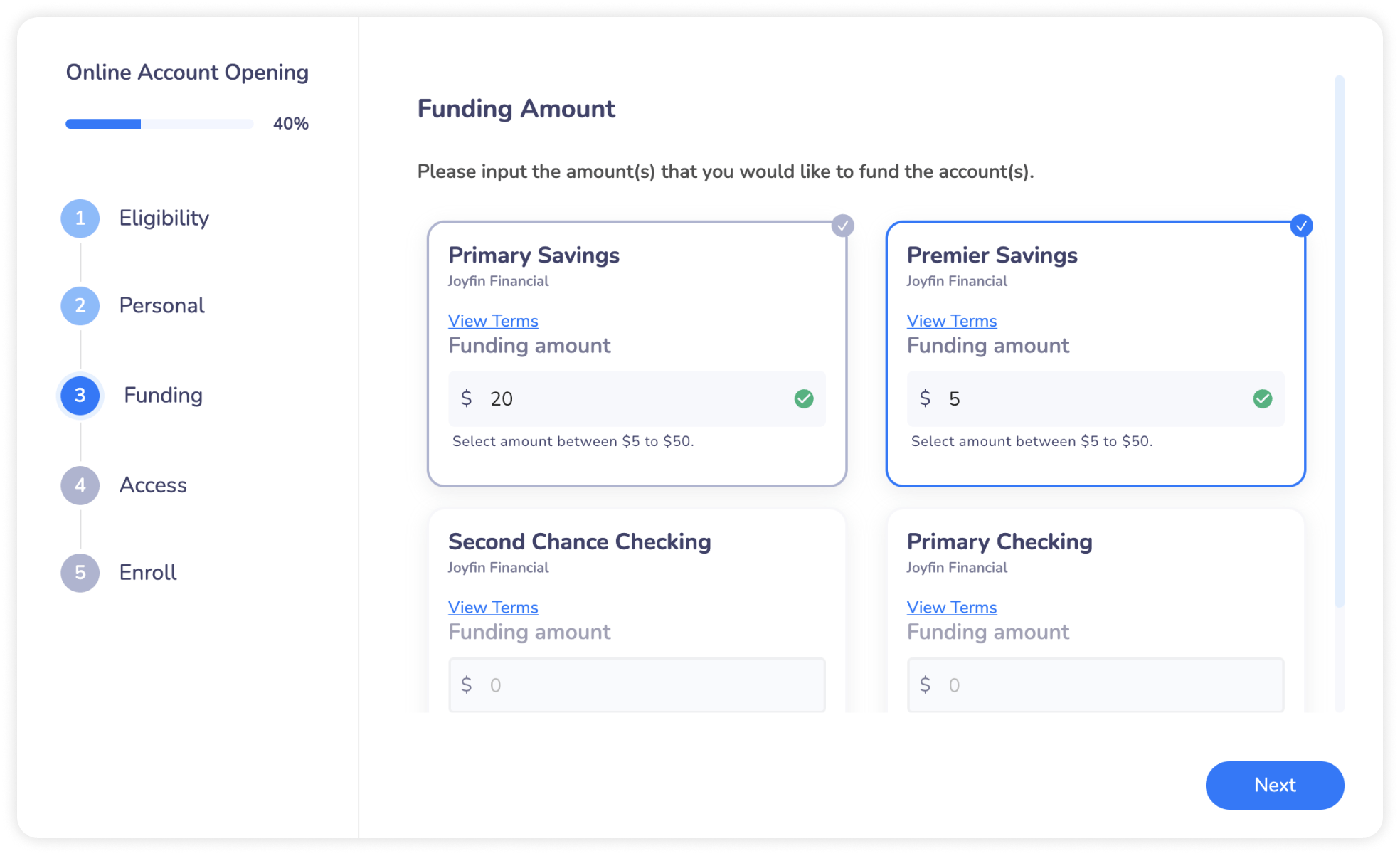 Vendor Integration - Plaid: Account Aggregation and Linking
Designed for seamless account aggregation and linking, your members and clients can now transform their Bankjoy-powered online banking platform into a central hub for all financial matters by viewing and managing external accounts from multiple FIs under one unified platform. Dive into real-time balance updates, comprehensive transaction overviews, and instant ACH processing functionalities. Plus, with the added flexibility of unlinking accounts and dashboard customizations, your clients are in total control of their finances.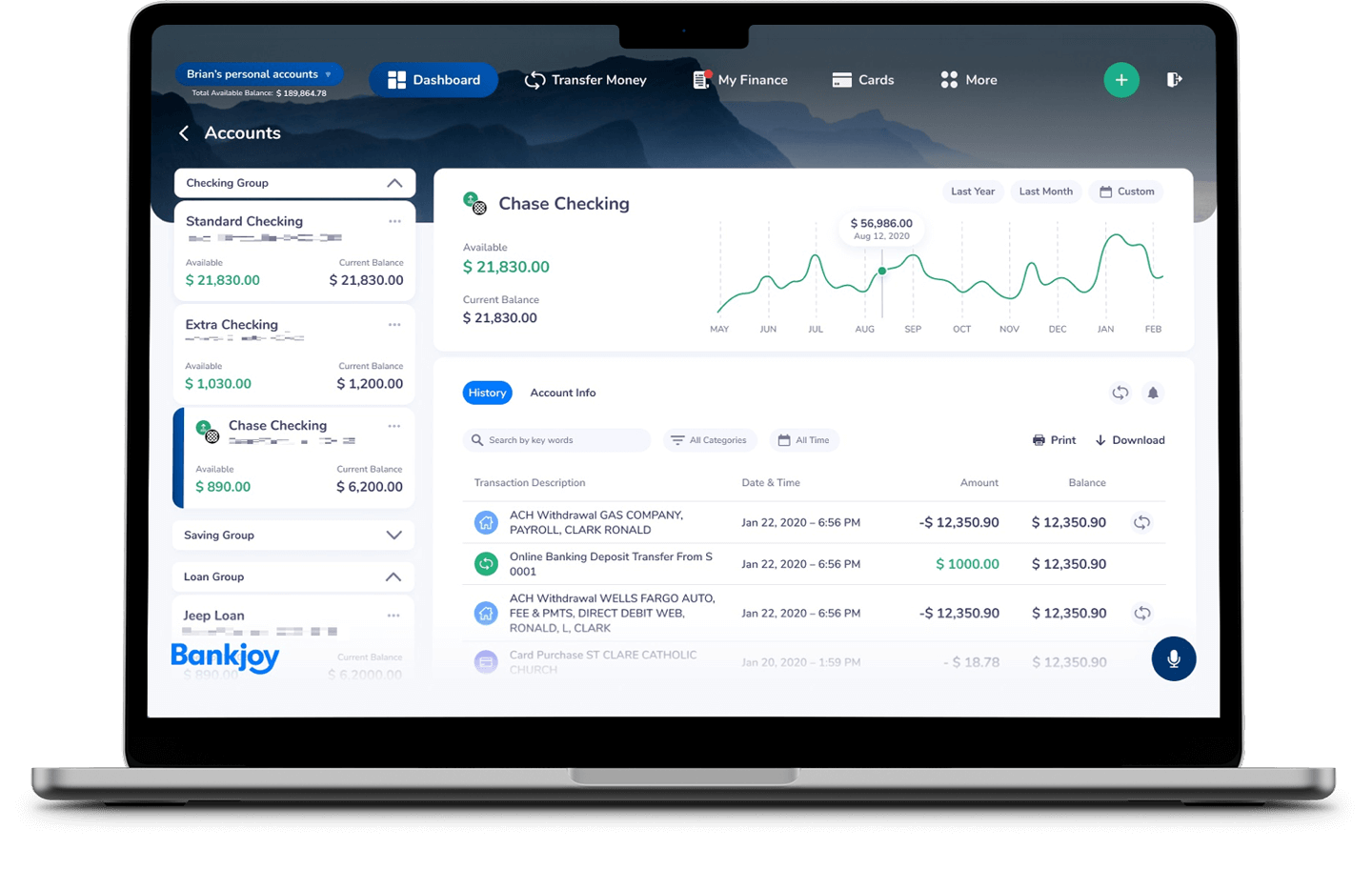 OAO - Manually Decision Applications (New Client Portal)
Experience greater control when managing new client applications with our newly released Client Portal. When applications enter a pending state – be it due to Document Verification, Identity Verification, or ChexSystems report considerations – your FI is equipped to manually assess and take action.