Corelation Conference, AI, and Online Account Opening
By Mike Duncan
A couple of weeks ago, Bankjoy landed in San Diego for Corelation's Annual Client Conference. Corelation moved the event to the Grand Hyatt in downtown San Diego this year because the fast growing core system company quickly outgrew its previous venue. Announcing more than 100+ customers signed, CEO Theresa Benavidez taunted incumbents by saying, "We are small but mighty."
Bankjoy sponsored the event and demoed two new products at our booth:
Joy, our new advanced conversational AI for banking; and, 
Our 90-second online account opening product that Farhan Jadvaji and I recently talked about on Mike Lawson's CU Broadcast here.
Conversational AI by Bankjoy
Joy is the name of Bankjoy's new conversational AI for banking. Joy understands complex, free-form, natural language. Most conversational AIs require you to use very specific commands and structured phrases. They're generally unhelpful for doing very complex things. Thankfully, users can talk to Joy naturally, as if she's a real person.
A short video of Joy was shown on the main stage during Corelation's conference as the company revealed that Bankjoy was among the first vendors to implement Corelation's real-time banking alert system. Here's a short clip of me asking Joy to add an alert to my account:
Members can talk to Joy using either Amazon Alexa, Google Home, by phone, or by text/SMS. In the near future, Joy will be available in all of Bankjoy's digital banking channels. The conversational AI product is also an upgrade to traditional SMS banking and IVR solutions. It is an all-in-one conversational AI solution for financial institutions of any size.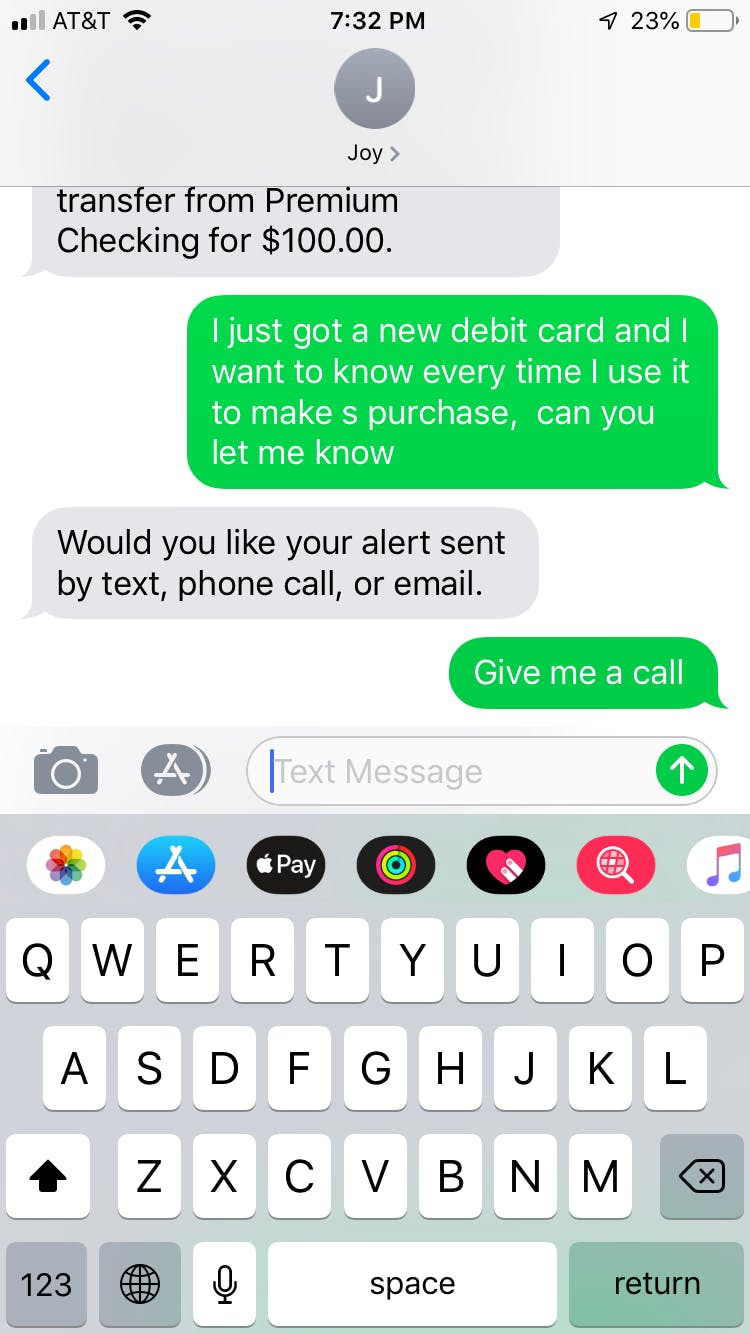 Powered by Bankjoy API, Joy has many features unavailable in other conversational AI products, including advanced alerts, money movement, bill pay, card management, real-time account information, and many more.
90-Second Online Account Opening
One of my favorite demos at the conference was when one credit union stopped by and said they'd return later because the next session was starting in five minutes. I told them it would only take a couple of minutes to open a new membership, add a new account, and add a joint to the account using our new online account opening product. After opening up the new account, I looked at my watch and told them they still had plenty of time to return to their seats.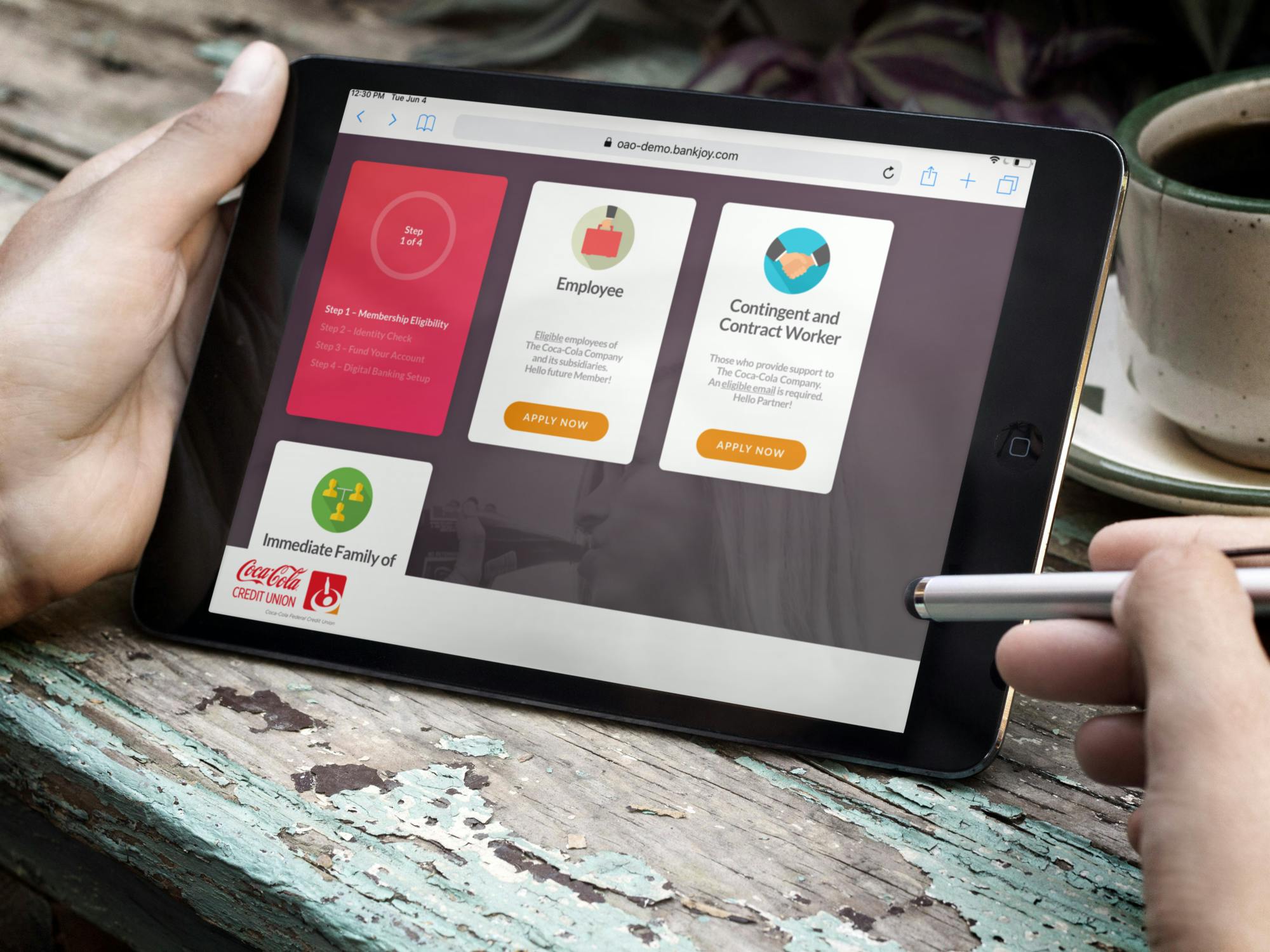 Bankjoy Online Account Opening uses modern ID verification. Users take a photo of the front and back of their ID, then take a selfie that will simultaneously detect if the user is currently in front of the camera. It also performs all of the standard background checks.
The way in which our product is able to open the account so quickly is by leveraging advanced features in Bankjoy's digital banking channels. Once the user has become a member, they will be able to sign in to digital banking immediately or whenever they want to add new products like savings accounts and CDs. Users can also quickly send invites to family and friends to become joint members at any time. This is my favorite way to demonstrate the advantage of real omni-channel experiences vs. multi-channel experiences. When all of your digital channels are seamlessly connected and working together, the member experience is many times better. Bankjoy recently scored first place at the CULytics pitch competition this year by demonstrating this.
The mobile-responsive online account opening was designed to be used on any device at home or by tablet-wielding credit union staff at the branch or on the road at recruitment events.
Thanks to all of our customers, prospects, and partners who stopped by to see us at our 2nd annual customer appreciation night and during the Corelation conference. A big thanks to CheckAlt, Digital Onboarding, and Payveris for sponsoring. See you again next year!