Bankjoy's 3rd Party Integration Partners
As a Bankjoy customer, you have access to several trusted and preferred 3rd party integrations at your fingertips. 
In this day and age, it can be difficult for local financial institutions to keep up with the latest features of the digital technology landscape which is always evolving. This is where integrations can help position a financial institution to respond to the needs of the digital customer.  
Increasingly, credit unions are using integrations to adapt to the evolving needs of their members and become more innovative in their digital banking efforts. Using integrations within digital lending technology allows third-party product developers to connect and seamlessly add new functionalities to the existing applications.
At Bankjoy we offer a variety of integrations ranging from marketing to fraud prevention. A few of our most popular integrations include Prisma, SavvyMoney, Verafin, Appgate and Intuit. Is there another 3rd party partner that you are interested in?  If you're a Bankjoy client, let's discuss during our next check-in. 
Looking to increase traffic to your site?
We can help you market new products and services to your customers with Prisma, one of today's leading marketing solutions. It's specifically designed to help credit unions develop deep relationships with their members through personalized marketing campaigns. It uses a connected, data-centric approach to communicate with members on all your digital channels including email, SMS, online banking and your FI's mobile app. Prisma's open platform integrates with your existing banking technology and is ready to grow and expand with your credit union.
How Prisma Benefits Credit Unions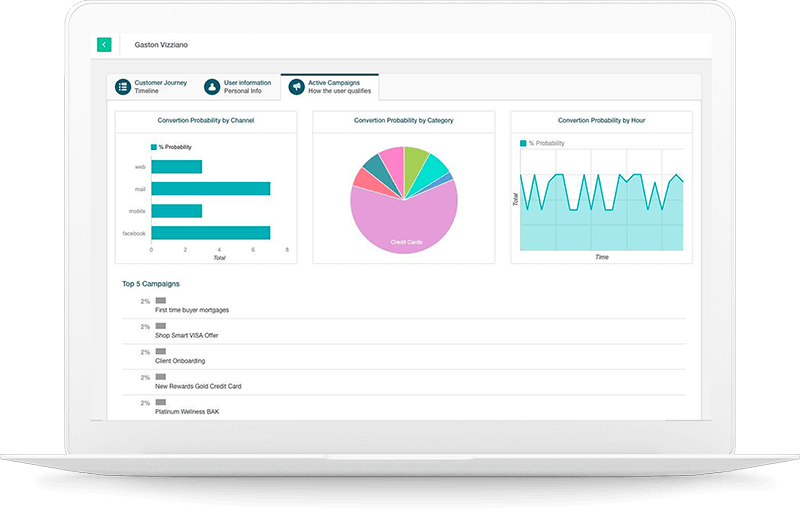 If your credit union struggles to efficiently and effectively market to members where they bank, Prisma can help. By integrating your marketing channels, automating conversion workflows, and leveraging your own data, Prisma Campaigns empowers you to create more powerful and personalized offerings to your members. See Bankjoy's recent webinar with Prisma!
Protect your FI from fraud and reduce costs
Fraud costs FIs nearly 5% of their annual revenue.  And it's no surprise that online activity is impacted the most. Verafin can help you prevent fraud with their money laundering alerts, end-to-end due diligence solutions, robust case management functionality, automated regulatory reporting and the ability to share information with other FIs. 
Another fraud protection option is AppGate. AppGate offers frictionless authentication using threat intelligence, removes phishing or other threats targeting your consumers, simplified and customizable workflows, and Machine Learning adapts to user behavior and detects unusual activity in real time.
Looking for more information and a complete list of Bankjoy integrations?
Please contact your Bankjoy Client Success Manager for more information.